Welcome to the friendly sky of Ojisan Club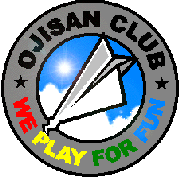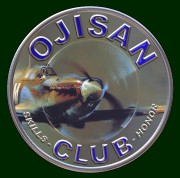 This flight sim pilots' club was formed around December 1999 by a few good friends who enjoy flight simulation as well as life. Ojisan is sometimes a funny call between closed friends in Far eastern, we use it to represent our spirit: old men with mature mind ... always have fun, keep a sense of humor and good sportsmanship.
Take easy...It's just a game
Yes! That's the philosophy of all Ojisans. We are not points chasers though we are real good. We play to make friends but not to create enemies ( That's the reason we call ourselves a club ...lol ). And we are always searching for a fair good game.
Ojisan's Fair Play Declaration
The Ojisan Club and it's members commit themselves to play CFS series in standard default installation mode only. We see it as an honor to match our opponents under the exact same conditions. This means that we accept the "no cd" patches for the games only. And to be/ become an Ojisan member means one never alter or add any files at all from the standard installation.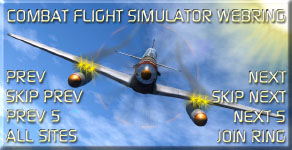 Last updated on: 01/08/04
This flight sim pilots' club site is designed and maintained by Ojisan_Kuo